I would like to take this opportunity to introduce our 2% commission rebate program which is designed specifically to help buyers who are seeking to purchase newly constructed homes from builders in Austin and surrounding area:
♦2% of the purchase price will be rebate to buyer from the commission. If builder commission is 3%, buyer will receive 2% as rebate guaranteed. If builder commission is more than 3%, I will split the extra commission with buyer.

♦A letter from broker to authorize the commission rebate will be provided before the contract is accepted by the builder. And this letter can become part of the executed contract.

♦The rebate could be used towards to closing cost, prepaid items, upgrades, and design center. The rebate can also be used for purchase price reduction.
♦I will assist buyers on offer negotiation, contract preparation, mortgage application, and closing.
Reduce your cost by using me as your agent and get 2% commission rebate. All the credit will be on the closing statement. It is perfectly legal and allowed by the government regulation.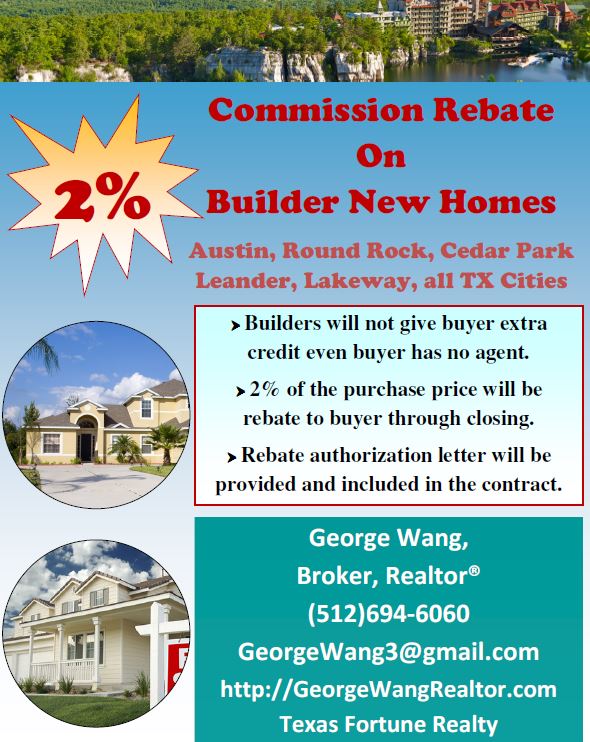 Click here to see what my clients said about buyer commission rebate!
Contact me or call me today for details.