As Austin's top commission rebate realty, we also provide exceptional full listing service with discount listing fee to home sellers all over central Texas. You will receive full service and only pay 1% listing commission (base commission applies).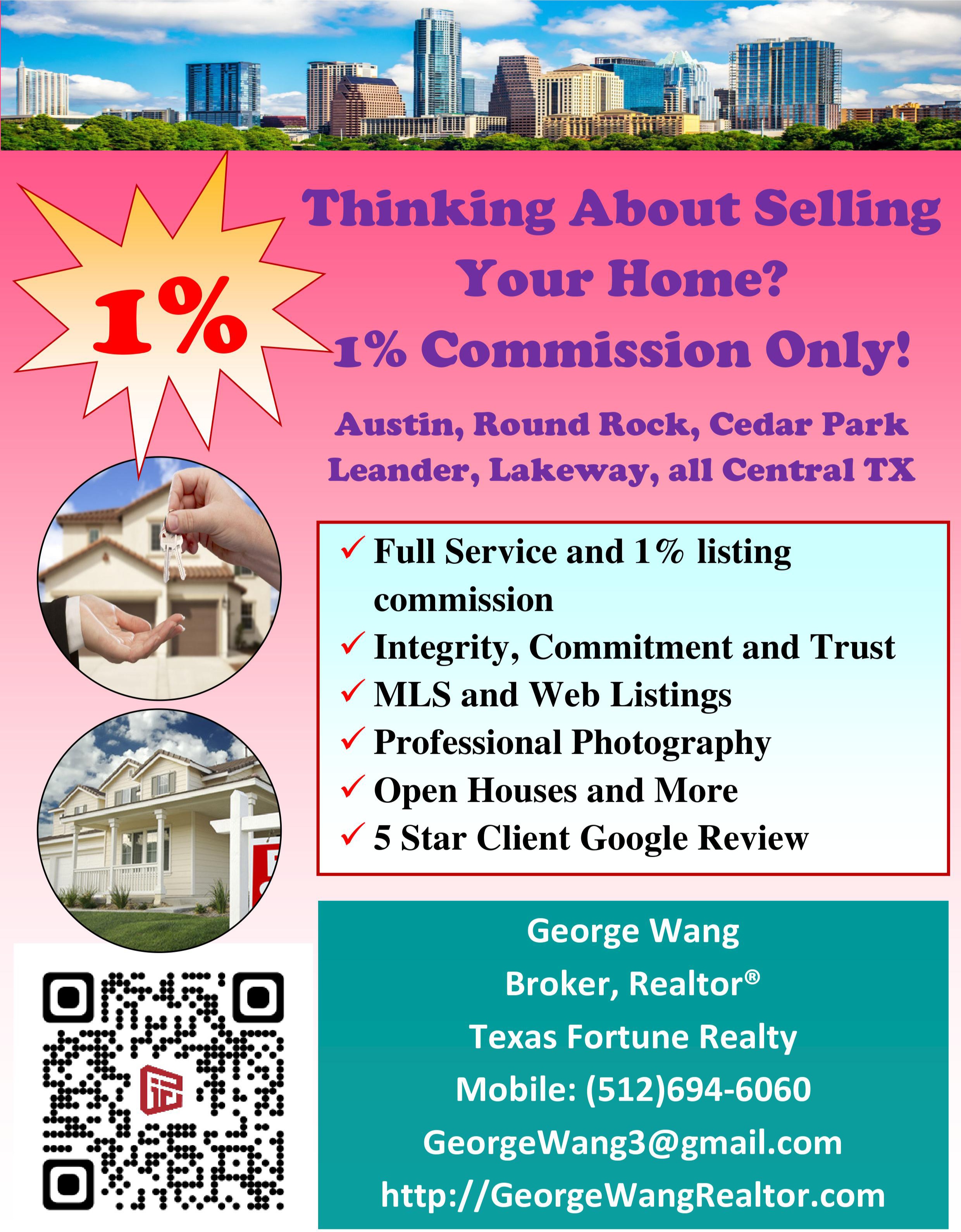 While the listing fee is only 1% of the sale price, our full listing service includes research, communication, negotiation, pricing strategies, professional photographs, open houses, and guide through the entire selling process. The house will be listed on MLS and many other real estate search websites. We will conduct the research and provide the pricing and staging strategies. The showing timings will be arranged to meet sellers' personal schedules. Showing will be set through a professional showing center, feedbacks on showings will be updated.
Contact me today for a free no-obligation initial consultation meeting if you are thinking of selling your home.